KINO DYNAMIQUE is about making movies – now!
Cinema enthusiasts young or old, experienced or not, share their ideas and realize short movies together within just 60 hours.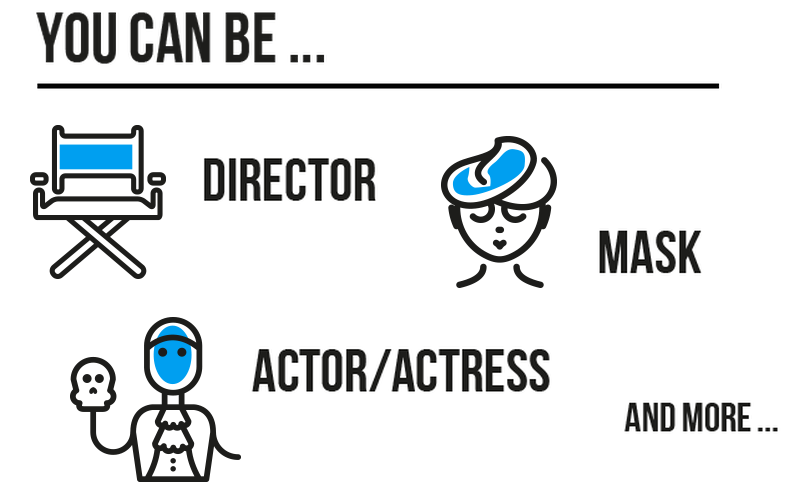 ---
How it works:
You love movies? You've always wanted to be infront of the camera or behind but didn't have the guts to do so? It dosn't matter if you want to be the camera man, regisseur, actor, costume-designer, masker or a cutter. At KinoDynamique you find every thing you need to do exactly what you want.
At the beginning of each session, we'll have a production meeting, where you'll meet lots of creatives that all share a single aim: Creating short movies. Now the 60 hours start and you'll have the opportunity to lent all the equipment you'll need, use the cutting workstations or participate on several workshops about making movies. You can always ask the KinoDynamique team if you have any technical questions  – we are there to help.
Don't worry: At KinoDynamique there is no competition! All participants help each other to realize their ideas and learn from each other. We all are going to have a intensive and creative time together.
Sixty hours later, after the handover of the movies, all participants and many other people interested in movies meet for the movie premiers at the cinema. The catching atmosphere in the movie house garantees this evening will be special.
See you there!
"Kino" is a movement. As such it never stops:
KINOBERLINO made a list of european KinoKabarets, that is worth a look.
If  you can't get enough of "Kino", you should really spent a visit to these Kino cells: